About Gendakigyosha
Gendaikigyosha's story begins in Obiyamachi, Kochi in 1959 as a small coffee shop. Now, we run 7 restaurants, 6 cafes, 2 general stores, and 1 bakery. Each of our restaurants has a unique concept with different interiors which makes Gendaikigyosha so special. In addition to our amazing food, coffee, and breads, you can enjoy a creative atmosphere at each place. Welcome to the world of Gendaikigyosha.
FRESHLY BREWED COFFEE & HOMEMADE BREAD
Coffee
Customer Reviews - "Gendaikigyosha has excellent coffee."
Our passion to provide quality cuisine and a relaxing coffee after meals may stem from our origin as a coffee shop. We just love good coffee. Our brewing methods have evolved from the days of drip coffee. Some of our restaurants still use the old-fashioned drip method, but we also serve various types of coffee in different locations - siphon coffee, cold brew coffee, press coffee or iced espresso coffee, etc. Our passion for coffee is endless and boundless. Our journey for "delicious coffee" will continue… Enjoy a great cup of coffee!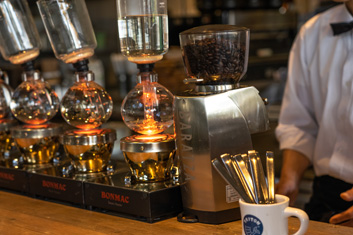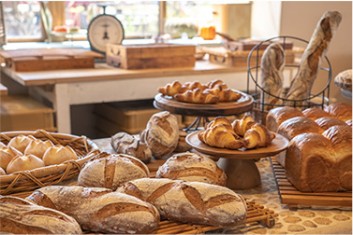 Homemade Bread
Gendaikigyosha established a bread bakery department because we wanted to serve our guests with quality bread that could be enjoyed on a daily basis. Nowadays, our bakery has become an indispensable asset of our establishment. We develop new menus by using local ingredients from Kochi.
Breakfast
"We come to Gendaikigyosha for breakfast because their bread is delicious."
Our efforts and hard work have earned us an amazing reputation among customers. We deliver our freshly homemade bread from the bakery to all of our restaurants to see our customers smile.